49ers Rookie Safety Eric Reid
Dashon Goldson left San Francisco 49ers for big money and left some pretty big shoes to fill at the safety position. After putting in All Pro work in the 49ers defensive secondary, Goldson answered the call when the Tampa Bay Buccaneers came calling with a five year, $41.2 million deal that included $22 million in guaranteed money.
The 49ers didn't panic, however, using their draft depth (they entered the draft with 13 total picks) to move up and secure Eric Reid out of LSU with the 18th pick of the draft. Reid knows what it means to be a leader in the midst of championship expectations and to command the respect of his teammates.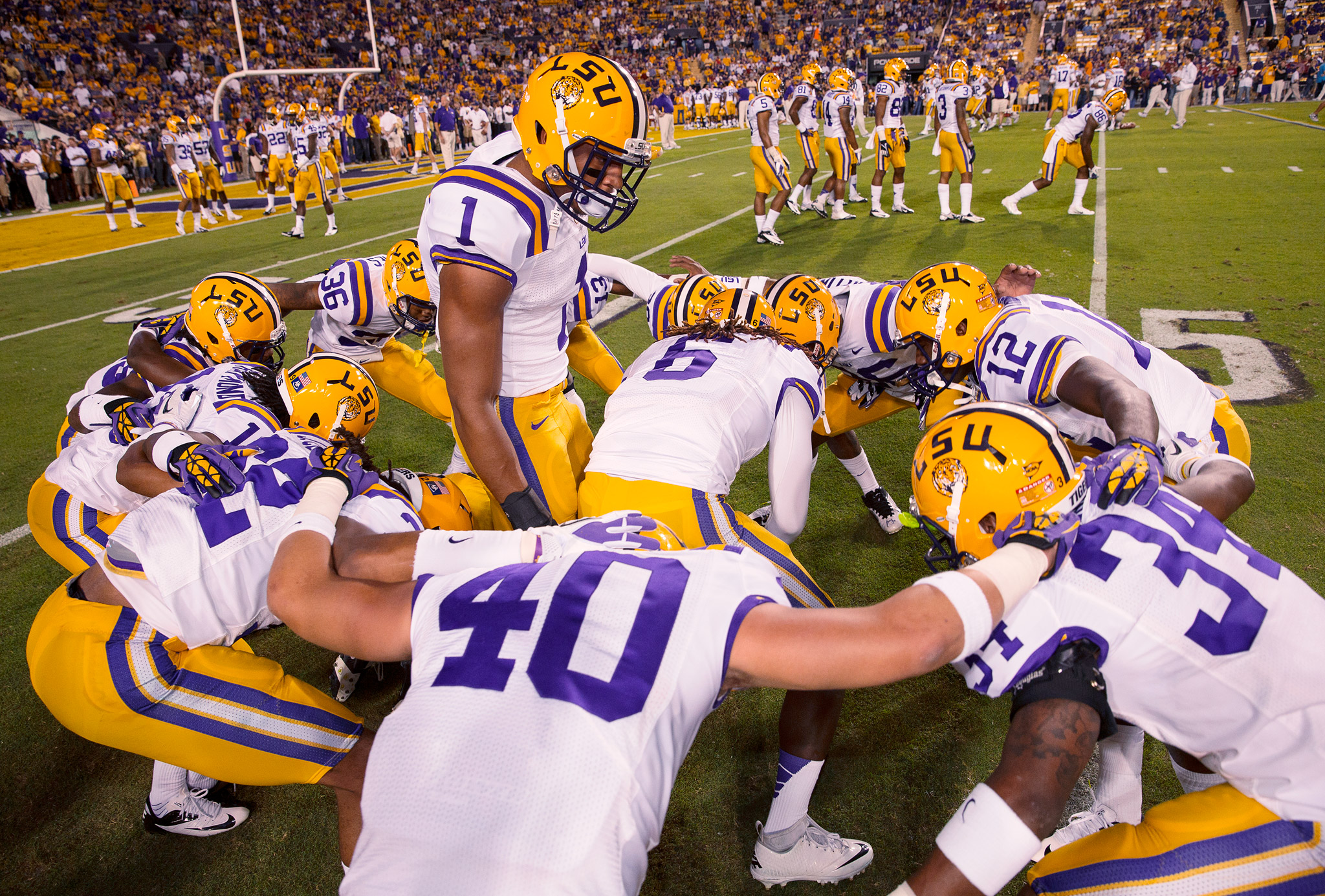 Reid was Jim Harbaugh's man in more than one way. While head coach at Stanford, Harbaugh aggressively recruited Reid much to the shock of just about everybody. Reid, a Louisiana native, had little intention to leave the Bayou, especially when Louisiana State University head coach Les Miles came calling with a scholarship offer. Harbaugh was not going to be denied his shot at coaching Reid this time. After razzing Reid at training camp for having not gone to Stanford, Harbaugh made sure Reid was on his team this time.
According to an article about Reid's selection in the Shrevport Times," "He tried to torment me for not going to Stanford and choosing LSU, but the story comes full circle that he ended up drafting me," Reid said on a conference call. "I was born and raised in Louisiana and I bled purple. I still bleed purple and gold, so it was a no-brainer for me to go to LSU. He was actually the only school that recruited me as hard as LSU did. All the other schools pretty much gave up knowing I was an in-state guy, but it said a lot about how much he wanted me to go to Stanford, and I appreciated it."
Reid's ability to stop the run and help out on special teams, will prove to be immediate help for the 49ers. With Nnamdi Asomugha, Carlos Rogers and Donte Whitner in the defensive secondary, a defensive line capable of giving opposing offenses fits and an elite linebacker group, Reid will have plenty of veterans to learn from.
Some analysts are calling Reid a "raw talent." However, as a 3 year player at LSU, Reid established himself as a hard-hitting tackler and Reid has experience playing in the high-intensity SEC, which should make him NFL ready. Reid clearly has an immediate role to fill in the NFL. His intensity could result in him putting in time on special teams, and a good showing in training camp and the pre-season could even find him getting snaps in the defensive secondary by the beginning of next season. Jim Harbaugh runs a merit-based system and Reid will have a chance to prove that he is a starter, as soon as next season.
Regardless of whether Reid is an immediate starter or not, he is a talented, exciting addition to Jim Harbaugh's defense, who could be helping the Niners play into January and February for years to come.